If you're looking for a way to make money from home, consider becoming a chat operator. As a chat operator, you would be responsible for chatting with customers online and helping them solve their problems.
You don't need any special qualifications and can work from anywhere with just an internet connection and a computer. There are lots of companies hiring for these positions, so it's easy to find the perfect text chatting jobs for you. If you love talking to people and helping them out, then this could be the job for you
What does a text chat operator do?
Chat operators provide customer support and help customers with their issues by communicating via text chat. They must be fast and accurate typists, as well as have good customer service skills. Their tasks may include answering questions, solving problems, & providing information about products and services.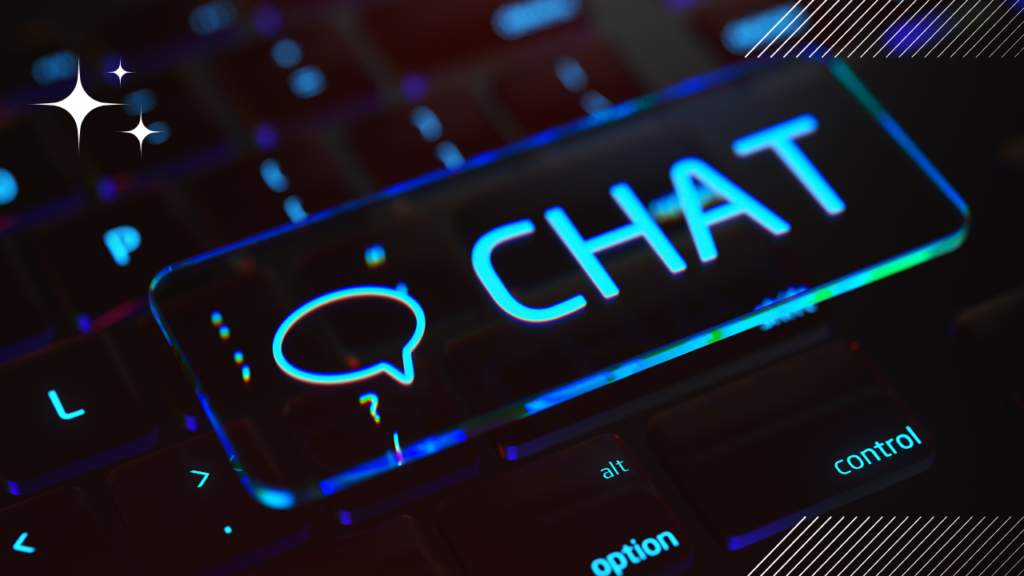 What qualifications are needed to be a Remote Chat Agent?
To become an online chat agent, you need a high school diploma or GED, good written communication skills, a fast typing speed, and at least one year of customer service experience. Depending on the company, no prior experience may be needed. Additionally, you will need a computer or laptop with a strong internet connection and a quiet workspace without distractions.
What is the potential income for a text chat operator?
As a text chat operator, the amount of money you make varies depending on the company, your experience, and where you're located. Generally, operators make between $10 & $25 per hour.
Some Tips Before You Begin
Before you start applying for text chat jobs, I have some tips to offer. As you will be paid to chat with strangers, it's important to set up some ground rules if you are new to this.
Here are some rules you should follow:
Do not use your actual name.
Do not share any of your private information or phone number.
Never pay to become a chat host or join a website.
Only apply for jobs that make you feel comfortable.
Look at reviews on Glassdoor & Indeed to find out what people think about working for the company you're interested in.
Sign up with a platform that allows you to choose which services you are willing to use.
You get to decide what you do, and you can choose where to draw the line.
Read the rules and conditions of your job.
If you're working from home with your own equipment, it's important to be aware of what information a company may have access to, such as your IP address, Social Security Number, microphone, or webcam.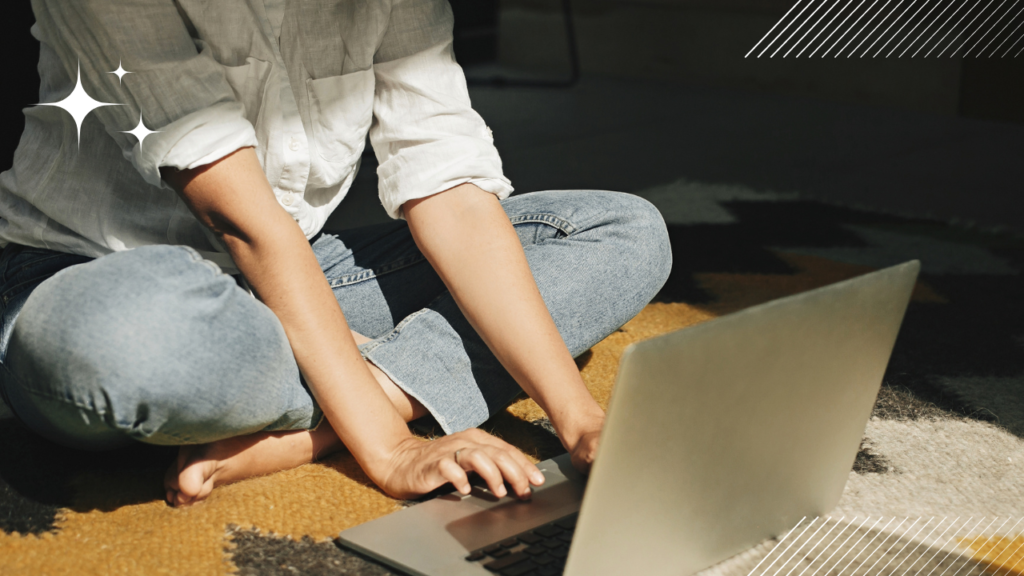 20 Text Chatting Jobs You Can Do Anywhere
You can look for live chat operator jobs from home in several places. Job boards and company websites are two great sources to search. We've done the hard work for you! We've compiled a list of the best text chat operator jobs that can be done from home. Find your perfect job in this list
We've created a comparison chart and checked reviews on Glassdoor or Trustpilot to help you decide. These sites give ratings based on user and employee reviews, so you can get feedback from people who have actually experienced the companies.
Concentrix provides Sales, Service, & Technical Support
Concentrix is a customer experience solutions company that provides services for well-known brands and their customers. They recruit freelancers to work from home as customer support agents. To do this job, you need a computer, a high-speed internet connection, and a headset and two monitors are recommended. The pay depends on your experience.
The Chat Shop offers a Live Chat Agent jobs.
To be considered for a work-from-home position at The Chat Shop, you must have fast and accurate typing skills (65 WPM to 80 WPM) & excellent communication skills. Positions are only available in the UK, Florida, Georgia, Tennessee, and Texas with an average hourly wage of $21 (W2 positions).
Customer Service or Technical Support for Amazon
Employees in Amazon's rapidly expanding Virtual Customer Service department work remotely as Home Advisors with the flexibility to work from anywhere.
They are looking for problem solvers who can assist customers in making their purchases and resolving any post-sale issues. Using advanced tools to manage customer accounts and provide effective solutions.
Since Amazon operates around the world, its Customer Service is open 24/7 which allows for flexible scheduling options. During peak seasons such as holidays or Prime Day, staff may be required to expand their hours beyond normal operations.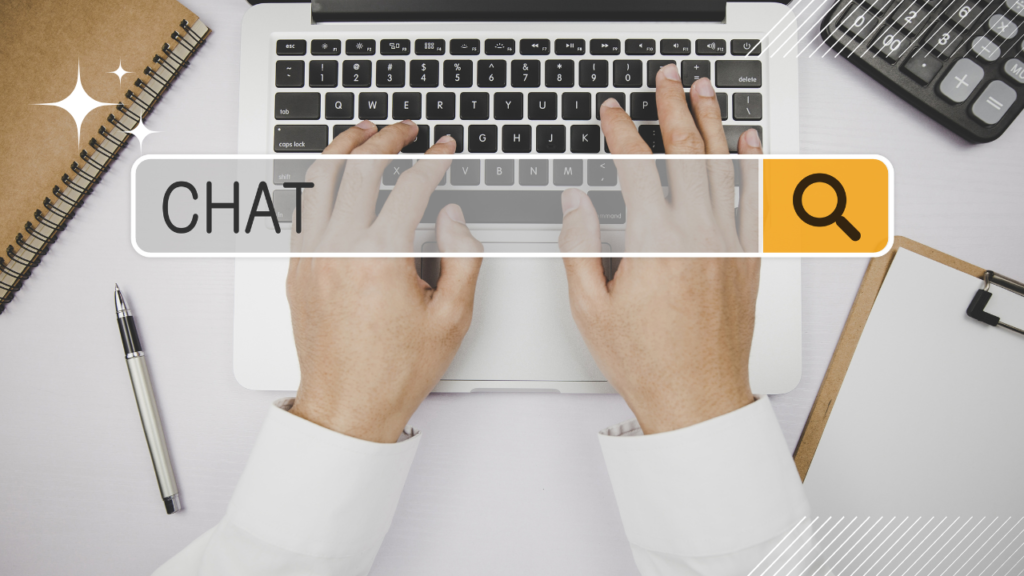 Chat Agent at Guitar Center
Guitar Center occasionally has job openings for remote & hybrid chat and sales agents. To qualify, you need a high school diploma or GED, two years of experience, and the ability to type 30 Words per Minute (WPM). Additionally, applicants must have an affinity for music and enjoy helping people. When searching for these positions on their website, use the keyword "remote".
Kelly Connect jobs offer text chat operator
Kelly Services helps businesses & people reach their goals. Working from home is part of their mission. They pay based on your experience, knowledge, skills, and performance, & provide a benefits package including a 401k, healthcare coverage, paid time off, tuition assistance, and continuing education. Your salary depends on your role and experience but you can get a $1 raise every 60 days based on your performance and attendance.
LiveWorld provides services as a Social Media Agent
LiveWorld is hiring part-time social media agents to moderate content, provide customer support, engage with customers, and monitor activity. Applicants must have at least two to three years of experience in online moderation & excellent typing skills. They should also be available to work evenings, weekends, and holidays. According to a reader, this position pays minimum wage.
Work from home as an ICUC Live Chat Operator.
ICUC is a social media and community management organization that has been around for 19 years. They provide digital customer care and social media crisis management, and they have a remote, female-led workplace. You can work as much or as little as you'd like – from casual to full-time – wherever you have a reliable internet connection. Positions range from chat moderator to social media strategist and higher.
ModSquad
ModSquad is a digital engagement provider. They hire independent contractors to moderate content, chat with customers, manage communities, provide customer support, and update social media accounts. Contractors work from anywhere in the world and can choose their own hours.
E-Moderators
As an e-moderator, you can make money from the start by working as a chatroom operator. Our company offers high-quality services to customers through our professional moderators' team. The more messages you write, the more money you will make – the average is $375 per week – so if you're open-minded, creative, and can type fast, your earnings may be higher! To do this job, all you need is an internet connection; no extra equipment costs are needed.
The Trevor Project jobs
The Trevor Project is an organization that provides emotional support to LGBTQ youth. They offer counselors available through online chat and text 24/7, 365 days a year. To become a counselor, you must have excellent communication skills and be assertive. This job is based in the United States and Mexico and includes benefits as part of the W2 position.
Customer Support for Arise Virtual Solutions
Arise offers on-demand customer support to small businesses all over the world. As a contract worker, you can set your own schedule & work at home as your own small business.
They also offer certification classes that cost anywhere from $19 – $99 to qualify for higher-paying jobs. With the right training, you can start making money within 2-5 weeks.
To get started, you need a computer, headset, phone, internet access, and compatible equipment with the Arise Platform. Joining a virtual call center might be a better option for first-time live chat agents than starting their own business with Arise due to the investment required.
Smith.ai
Smith.ai is a modern digital customer care company that offers virtual receptionists and messaging and chat positions. Working from home, you can help small businesses thrive by answering calls, taking messages, screening new clients, booking appointments, collecting payments, and transferring calls. You can work full or part-time with shifts broken into 2-5 hour blocks for part-time & must be available 5 hours a day for 5 days a week. Pay starts at $15 an hour.
In order to work for them, you will need…
If you are based in the US, you must have the authorization to work in the US and be able to pass a background check.
Computer with Google Chrome browser, either desktop or laptop.
A dependable, powerful internet connection with quick speeds.
A typing speed of 40 words per minute with perfect accuracy is required.
To answer calls, a quiet environment and a headset with a microphone arm attached is necessary.
Starting at $15 an hour, their pay rate increases to $16 for bilinguals. After working 30 hours a week, employees become eligible for benefits. If you enjoy conversing and texting, explore our list of over 30 ways to get paid for chatting
SiteStaff is a Chat Host
SiteStaff is looking for experienced chat hosts in Denver, Colorado who can handle multiple conversations simultaneously. Applicants must be able to type 65-75+ words per minute & have strong grammar, punctuation, and spelling skills. Bilingual applicants are preferred.
OutPLEX
OutPLEX provides AI and human voice customer service messaging for major companies like American Express, Rosetta Stone, and AT&T. Working for this company means you'll be answering customer questions via messenger services, text messages, and website chats.
A PC and fast internet connection is required along with typing speeds of 30 to 50 words per minute without errors. The hourly pay rate ranges from $12 to $15.
Foundever
Foundever (formerly Sitel Group) hires full-time and part-time W2 employees to provide customer service to brands worldwide. These jobs often involve phone work, but occasionally chat, email, & social media positions are available.
Applicants must have a laptop or desktop computer with a Windows operating system, a high-speed internet connection, and a USB headset. The pay rate is typically $17 per hour. Unfortunately, Foundever does not accept applicants from California, Washington, or New York.
AT&T
AT&T is currently seeking customer service representatives to work remotely. Starting salaries range from $45,070 to $51,070 per year depending on sales performance.
Employees will benefit from a comprehensive three-month paid training program as well as health insurance, paid time off, tuition assistance, retirement options & product discounts. Join one of the best companies in America today
Hopper
Hopper hires full-time agents with two or more years of experience using global distribution systems like Sabre, Apollo, or Amadeus. As an agent, you will be helping customers via email and chat. They offer a competitive salary and comprehensive benefits including health insurance to employees from all over the world.
Fancy Hands offers a virtual assistant service
Fancy Hands is a US-based virtual assistant service that pays at least $7 for each task. It offers a variety of tasks, so you won't get bored with the same tasks over and over. This makes it an excellent choice if you're looking for an affordable way to do work from home.
Calling on behalf of people.
Scheduling appointments with doctors, businesses, etc.
Working as an online chat support agent.
Finding the lowest price for an item.
Searching for hotels that match specific requirements.
Entering data.
If you're looking for a flexible job with great communication skills, becoming a Virtual Assistant (VA) could be the perfect fit for you. As a VA, you'll need to be able to take initiative & have access to both a computer and the internet. The beauty of this job is that you can work anytime during the day, depending on your availability.
Elite Body Sculpture is looking for a Live Chat Representative
Elite Body Sculpture is seeking full-time live chat reps to provide excellent customer service through its CRM tool. The ideal candidate must be able to type at least 60 WPM, have at least one year of sales experience, and possess excellent written & verbal communication skills (bilingualism is a plus!). Benefits and perks are included with the position.
Other Ways to Get Chat Jobs Online
If you come across a website that has a live chat agent box, check their careers page to see if they are hiring remote chat agents. Some companies outsource this service but there could be an opportunity to work in-house. It's worth looking into whether the company is hiring or using automated AI for the chat function. You can usually find the link to the career page at the bottom of their website.
Explore staffing websites like Robert Half, Conduent, Kelly Services, & Adecco for remote job openings and one-off chat support agent jobs.
Frequently Asked Questions
How can I become a chat operator?
If none of the work-from-home companies suit your needs, you can use job boards such as Indeed, FlexJobs, Upwork, and more. You can also reach out to companies directly to ask if they have any openings for remote customer service or live chat jobs. We've done the hard work of finding the best companies for you.
What skills are required to become a text chat operator?
Most job postings emphasize the importance of having excellent customer service skills. This job description phrases that requirement exceptionally well.
What does a chat operator do?
As a customer service representative, your role is to help customers with their inquiries & issues. Excellent written communication, customer service, & typing skills are essential for this job. In terms of hardware, you will need a computer (usually with Windows) as well as high-speed internet access. Depending on the company you work for, you may also need additional items such as a headset.
Is job as a chat operator legitimate?
This job is completely legitimate, but it's important to do your research before committing to a company. Our reviews can help you make a list of the top 5 companies for this position. After selecting the ones you're interested in, take some time to read user reviews online so you can make an informed decision.
What qualities make a good chat operator?
If you have experience in customer service and possess qualities such as quick typing, multitasking, patience, problem-solving, and being able to stay calm under pressure, this work-from-home job may be suitable for you.
What is the pay for a home-based text chat operator job?
The pay for a text chat operator job typically starts at around $10-$12 per hour, depending on the company. Some companies even offer bonuses & incentives, with some offering up to $20 per hour. Additionally, many companies promote from within, allowing employees opportunities to move up quickly if desired.
Is an adult chat operator different than this?
Working as a live chat operator is all about providing customer support, not engaging in sexual conversations. Although the titles may sound similar, the work itself is quite different. If you're looking to make more money & are comfortable with it, then working in the adult chat industry can be an exciting & rewarding way to earn extra cash. However, it's not for everyone so think carefully before deciding if this is something you want to do.
What are some reasons to apply for a chat operator job?
Serving a company in customer service support requires learning new skills, as you need to be knowledgeable about all aspects of customer service in order to provide the right help.
Working with customers can help you become more patient when dealing with seemingly minor or silly issues.
Can make money from home without anyone knowing who you are.
Can find jobs around the world and get paid in different currencies.
You need these skills for chat support:
You need to communicate effectively & professionally.
It's important to use the right tone of voice when texting, as it is easy for a message to come across as rude.
When dealing with customers, treat them as if they were friends & approach conversation with a focus on their needs.
It is essential to recognize your limits & not get too close to people, as this could be used against you.
Overview
If you're looking for a job where you can work from home and provide customer service, why not become a live chat operator? It's well-paid, offers flexible hours & is relatively straightforward. We suggest checking out the companies we mentioned as good places to start your search for a remote text chat operator.
As companies continue to transition their businesses online, more and more remote chat support jobs will become available. We keep this list up-to-date with new job postings, so be sure to sign up for our newsletter where we send out even more remote chat job opportunities. If you have experience working as a remote chat support agent, please let us know which company you worked for. We'd love to hear your story