Data entry work from home jobs is becoming popular among remote jobs, because they can be done remotely, allowing people to work from home or anywhere they are. Working as a data entry operator means entering information into databases and keeping records organized.
This article explains what tasks are involved in data entry jobs from home, what qualifications you need to do them successfully, and how to find one. It's an ideal job for those who don't have experience or a formal education, as it doesn't require either.
If you're already online and looking for extra income, this could be the perfect gig for you – as it's flexible and can fit around your own schedule.
What Is a Data Entry Job?
Data entry jobs involve typing information into digital formats, such as word processing, spreadsheets, and software programs. This is an ideal job for people who are detail-oriented or wish to work from home. Entering data usually involves using a computer to put information from paper documents into computer programs.
Specific duties may include transcribing information, updating customer details, and entering accounting records. Additionally, scanning documents and using optical character recognition (OCR) may be involved in some cases.
Data entry is an entry-level job that involves entering numbers, customer information, or recordings into a spreadsheet, database, or other system. Job titles related to data entry include data entry clerk, operator, and associate.
More advanced positions such as medical coders and transcriptionists require additional training or experience. In recent times there has been an increase in remote data entry jobs that offer the flexibility to work from home.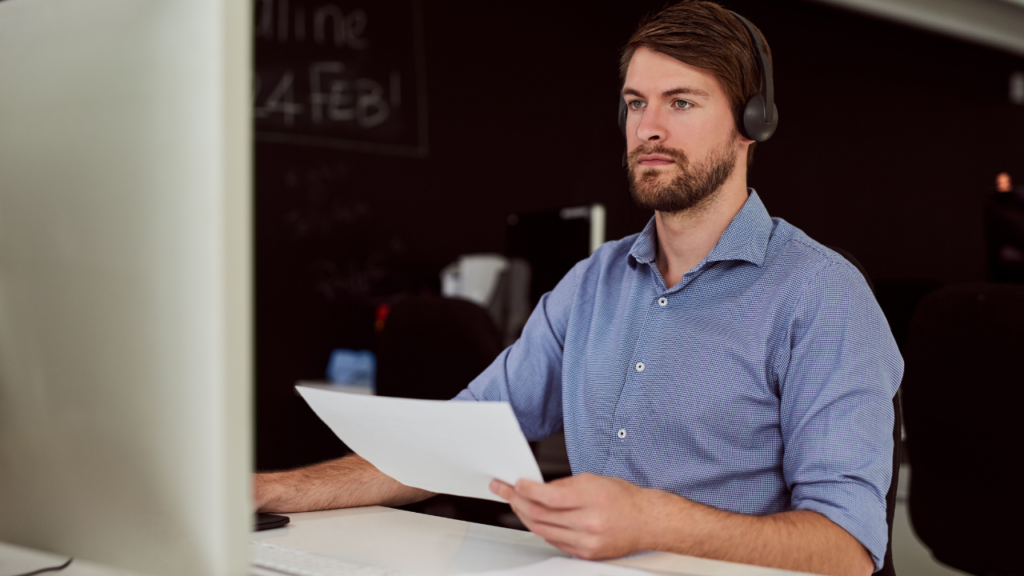 Best Websites for Data Entry Work from Home Jobs
FlexJobs
FlexJobs is an online job search platform specializing in remote and flexible job opportunities. It was founded in 2007 and has since become one of the leading job search websites for finding flexible work arrangements.
FlexJobs offers various job categories, including freelance, part-time, and full-time positions in education, healthcare, customer service, and more. The website also features a variety of career resources, including career coaching, resume reviews, and skills testing.
One of the unique features of FlexJobs is that all job postings are hand-screened and verified for legitimacy, which helps to reduce the risk of job scams and fraudulent postings. The platform also offers a satisfaction guarantee, allowing users to request a refund if unsatisfied with their subscription.
Upwork
Upwork is an online freelancing platform connecting businesses and individuals with independent professionals for various projects, from writing and design to programming and virtual assistance. The company was founded in 2015 and is based in Santa Clara, California.
On Upwork, clients can post job descriptions for a specific project or ongoing work. Freelancers can search for jobs based on their skills and experience. Freelancers can create a profile highlighting their expertise and previous work experience. Clients can review proposals and choose the best candidate for their project.
One of the key features of Upwork is its payment protection system. Clients fund milestones in advance, and freelancers are paid once the work is completed and approved by the client. The platform offers dispute resolution services for issues or conflicts between clients and freelancers.
Upwork has a large and diverse pool of freelancers worldwide, making it an excellent option for businesses and individuals looking for specialized skills or expertise. However, competition can be high, and freelancers may need to submit many proposals before landing a job.

We Work Remotely
We Work Remotely is an online job board focusing on remote job opportunities. It was founded in 2011 and has become one of the leading websites for finding remote jobs in various industries, including software development, design, marketing, and customer support.
The website features job postings from companies worldwide, and users can search for jobs by category, location, or keyword. Each job listing provides information about the company, job description, requirements, and application instructions.
One of the unique features of We Work Remotely is that it emphasizes the importance of remote work culture and provides resources and advice for both employers and employees. The website also has a blog covering remote work topics, including productivity tips, job search advice, and insights from remote workers and companies.
We Work Remotely is a useful resource for job seekers looking for remote job opportunities and wanting to work for companies with a solid remote work culture. Employers can also use the platform to find qualified candidates interested in remote work.
Working Solutions
Working Solutions is a company that provides remote customer service and sales support solutions to businesses. Founded in 1996 and based in Plano, Texas, Working Solutions offers a flexible workforce of independent contractors working from their homes to provide high-quality customer service and sales support to clients in various industries.

The company specializes in providing customized solutions to meet the unique needs of each client, and its services include customer service, technical support, sales support, order processing, and other back-office support functions.

Working Solutions has been recognized as a leader in the remote work industry and has received numerous awards for its innovative approach to customer service and sales support. The company has also been recognized for its commitment to diversity and inclusion and named one of the top 50 companies for remote work by FlexJobs.

SigTrack
SigTrack is a crowdsourcing platform specializing in data entry services related to political campaigns and petitions. The company was founded in 2013 and is headquartered in San Diego, California.
SigTrack's main service is the processing of voter registration petitions, which involves verifying signatures on the petitions and ensuring that they meet the requirements for submission. The company also offers data entry services related to political campaigns, such as inputting donor information and tracking campaign expenses.
The company uses a virtual workforce of independent contractors to complete its projects, providing a flexible work arrangement that can accommodate various schedules and locations. Workers are paid per task completed, and the company provides training and support to ensure workers can complete the tasks accurately and efficiently.
One of the benefits of working with SigTrack is that it allows workers to earn money from home or anywhere with an internet connection. However, the company has limited opportunities available and may only be a sustainable source of income for some workers.

Capital Typing
Capital Typing is a virtual office support and outsourcing company that provides services to businesses and individuals worldwide. The company was founded in 2002 and is headquartered in South Carolina, USA.
Capital Typing's services include transcription, data entry, customer support, administrative support, and more. The company has a global workforce of independent contractors who work remotely to complete client tasks.
One of the unique features of Capital Typing is its specialization in transcription services, particularly in legal and medical fields. The company has a team of experienced transcriptionists familiar with industry-specific terminology. It can provide accurate and timely transcription services to clients.
Capital Typing's virtual workforce model allows independent contractors to work from anywhere with an internet connection, providing a flexible work arrangement that can accommodate various schedules and lifestyles. Contractors can choose the projects they want to work on and set their schedules.
The company provides training and support to its contractors to ensure they can handle client projects and provide high-quality services. The company also has a quality assurance team that reviews completed projects to ensure accuracy and quality.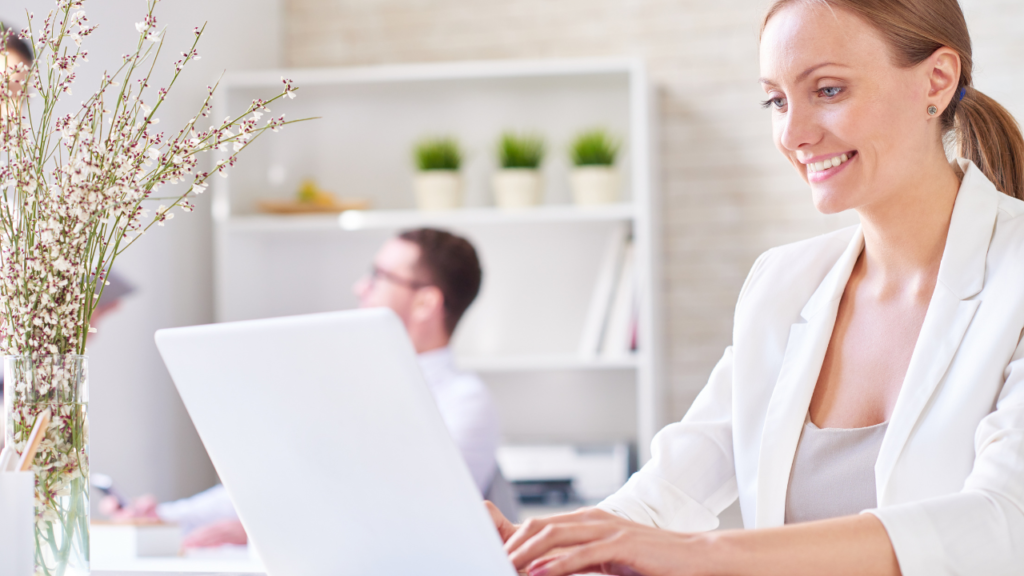 AccuTran Global
AccuTran Global is a company that primarily hires transcriptionists rather than typical data entry work
. They offer bona fide opportunities for people with good listening and typing skills
. The company is known for hiring contractors who have an established track record with them
. AccuTran Global is a legitimate company, but it is essential to study any company you're considering to ensure that they're reputable and stay away from those that charge a fee to apply for a position.
If you are interested in working for AccuTran Global, you can check out their website for more information.
Companies Offering Data Entry Work from Home Jobs
24 Seven
24 Seven is a global recruitment agency specializing in building future-proof teams in the creative, marketing, and technology sectors.
They offer a high-touch approach to recruitment, meaning they are with you every step of the way, whether you're seeking your dream job or looking to make a hire. The company has deep talent connections with destination employers. It supports leading brands and agencies in the marketing, digital, creative, and other industries.
24 Seven is a full-service, global talent recruitment company specializing in staffing for marketing, creative, technology, and digital jobs. They offer both full-time and freelance positions. If you want a career with 24 Seven, you can check out their website or social media pages for more information.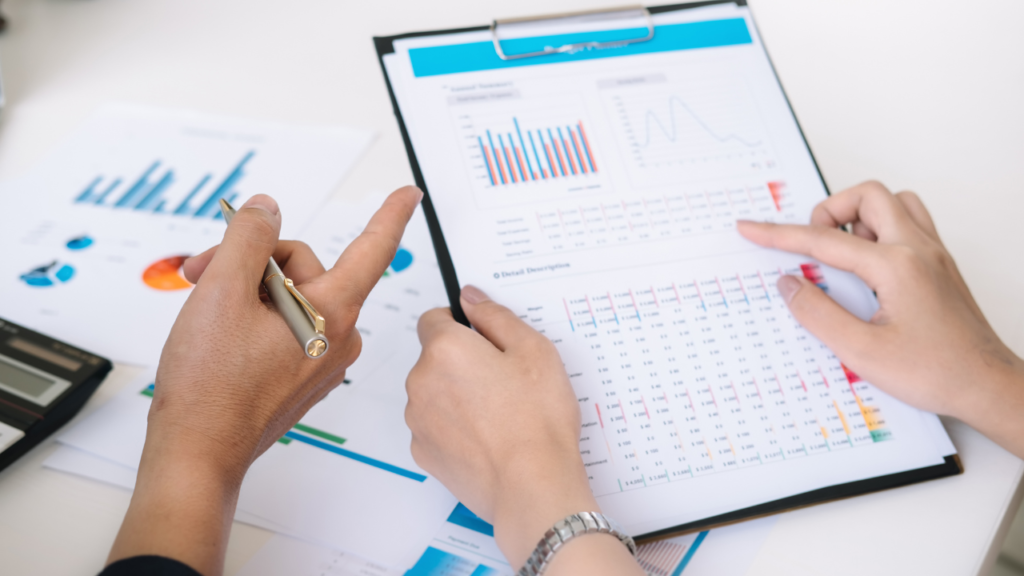 Aerotek
Aerotek Staffing is a global recruitment company headquartered in Hanover, Maryland, USA. The company was founded in 1983 and has since grown to become one of the largest staffing firms in the world, with over 230 offices throughout North America, Europe, and Asia.

Aerotek provides staffing and recruitment services to various industries, including engineering, technical, professional, industrial, and administrative fields. The company offers both temporary and permanent staffing solutions, as well as workforce management services.

In addition to its staffing and recruitment services, Aerotek also provides a variety of workforce management solutions, including vendor management systems (VMS), managed services programs (MSP), and recruitment process outsourcing (RPO).

Aerotek has been recognized as a leader in the staffing industry and has received numerous awards for its excellence in customer service and employee satisfaction. The company is committed to providing its clients with high-quality staffing solutions and helping its employees advance their careers.
Appen
Appen is a publicly traded data company that provides or improves data to develop machine learning and artificial intelligence products. They are the global leader in data for the AI Lifecycle and have over 25 years of experience in data sourcing, data annotation, and model evaluation.
Appen supports data sourcing, data preparation, and real-world model-evaluation needs, enabling clients to launch confidently and saving them time to focus on other aspects of their business. The company provides data collection and annotation services for Fortune 500 clients and is a leading provider of flexible work.
Suppose you are interested in working for Appen. In that case, you can sign up on their website and agree to their terms of service and privacy policy.
Freelancer
A freelancer is a self-employed person who is not necessarily committed to a particular employer long-term. Freelancers work for themselves and take on contract work for companies and individuals.

They are represented by a company or a temporary agency that helps them find work. Freelancers have the freedom and flexibility to choose who they work with and can pick and choose their clients.

Freelancing is also taken up by laid-off workers, who need help finding full-time employment, or for industries such as journalism, which rely increasingly on contingent labor rather than full-time staff.

Freelancers consist of web developers, designers, writers, editors, and many other professionals. Freelancer.com is the world's largest freelancing, outsourcing, and crowdsourcing marketplace, where businesses can hire freelancers and find freelance jobs online.
To become a freelancer, you can start by creating a profile on a freelancing platform and showcasing your skills and services.
What are jobs that involve data entry from home?
Data entry work from home jobs involve typing information electronically, usually from a remote location instead of in an office. Tasks are typically clerical in nature, such as entering data into word processing applications, spreadsheets, or other types of software.
Video conferencing and other online communication methods may be used for meetings, assignments, and collaboration. If you have good attention to detail and would prefer to work remotely from home rather than in an office environment then this type of job could be a great choice for you.
Are work-from-home data entry jobs legitimate?
Many companies offer legitimate remote data entry jobs, but there are also some scammers who try to take advantage of people looking for work. Be aware of potential scams when applying for remote positions.
To check if a data entry company is legitimate, here are some tips:
Check reviews of a company on Glassdoor. Type in the company name to find reviews from current and former employees. If the majority of reviews are negative, it's best to avoid that company.
Check the Better Business Bureau's Scam Tracker for information about the company. If the company is listed, it may be a known employment scam.
Check the online presence of the company. A legitimate business will usually have a website that appears professional. They may also have social media accounts. Their email addresses should be from the company's domain, not from Gmail.
Types of remote data entry jobs
Any company that uses an online database can hire a remote data entry clerk. Companies from various industries such as technology, customer service, human resources, government, and hospitality can benefit from hiring a home data entry clerk. Common types of data entry jobs involve tasks like entering information into databases or spreadsheets.
Clinical or healthcare-related.
A remote data entry clerk can help hospitals, medical centers, diagnostic labs, or clinics obtain and process clinical information. In a hospital, the data entry clerk can handle medical transcription, scheduling, billing, and other duties. For a diagnostic lab, the data entry clerk is responsible for recording results and providing relevant diagnostic information to doctors.
Accounting & Finance
A data entry clerk is responsible for managing data related to accounting, such as sales and purchases, accounts receivable or accounts payable, assets and stock inventory, timesheets for payroll, and other documents needed for financial reports or audits.
Researching
A data entry clerk can be a valuable resource for research-based industries. They can help a survey company by inputting answers from paper or forms into spreadsheets or digital databases. Publications companies can also hire them to source documents and organize them for reference.
Managing Real Estate & Property.
A data entry clerk can assist real estate and property managers in recording and organizing client and tenant information for easy retrieval. Additionally, the clerk can be responsible for following up on forms and permits to ensure they are completed. The clerk can also help process rent receipts, payments, as well as other financial data.
Government & Politics
Data entry clerks can be hired by local, state, or federal government agencies to manage records and statistics. This information is used for creating public policies and regulations and is useful for public officials and politicians.
What do I need to get a data entry job from home?
To work from home in a data entry position, you'll need a high school diploma or GED and to be able to type fast and accurately. A college degree isn't necessary but may be preferred.
You should also have excellent reading comprehension, good attention to detail & the ability to use computers. Employers may ask you to take a typing test and demonstrate a minimum of 60 words per minute (WPM) as well as do proofreading, editing, or light calculations.
How to Find a Data Entry Job?
Having a high school diploma or GED is usually necessary to get a job in data entry. You don't need a college degree, but it's helpful to be detail-oriented, have good reading comprehension, and know how to use the software required for the job.
Employers may also ask you to take a typing test showing you can type quickly and accurately. The speed of typing required may vary depending on the employer.
Skills required to do data entry work from home
Many jobs do not require any prior experience in data entry, but they may be seeking applicants with certain skills.
Skills in using computers.
Data entry requires basic computer skills, such as knowledge of Microsoft Excel and Word, and the ability to type 45 words per minute or more. In some cases, you may also need to learn specific software for the job.
Organizational abilities.
Remote data entry clerk needs to efficiently manage their tasks in order to stay on top of their workload. Without proper scheduling and prioritization, they can become overwhelmed and fall behind.
Managing one's time.
When applying for a work-from-home job, hiring managers will be looking for someone who can effectively manage their time & complete their tasks without the need for supervision.
Experience
Data entry experience is not essential for hiring a data entry clerk, but some positions may require related experience in handling data or information. Those with no background in remote data entry should have a basic understanding of office administration tasks.
Paying close attention to details.
Errors in data entry can be expensive for businesses. It's important to demonstrate your attention to detail & accuracy when entering data.
Education
Entry-level data entry positions typically require a high school diploma or equivalent. Some roles may also require a certificate in a related field, an associate's degree, or even a bachelor's degree.
The ability to communicate effectively.
Your remote data entry job will involve working mostly on your own. Nonetheless, you must be able to communicate effectively with your supervisor & possibly other team members.
Use caution when making decisions.
Data entry clerks, working remotely, must be trusted to handle confidential information with discretion & respect its secrecy. Company owners & managers should be assured of this.
Overview of Data entry job
This data entry position requires the ability to transfer data from one source to another through typing, word processing, or verbal recordings. Accuracy and a fast typing speed are essential for success in this role.
Roles & Responsibilities
Entering data into the correct fields in databases, records, & files.
Transferring data from paper to a computer, recorder, or scanner.
Accurately handling numerical data & creating spreadsheets.
Organizing spreadsheets containing a lot of data.
Collecting data from speech or interviews.
Updating databases or records with new information when it arrives.
Correcting & changing incorrect files & records.
Entering data accurately & directly.
Ensuring data is properly saved & stored by completing security backups & regular checks.
Creating reports using standardized data.
Examining & confirming confidential or private customer/client information; safeguarding the information & identities of customers/clients.
Checking & comparing source documentation to verify data.
Organize paper documents, create backups, & store source materials as required.
Requirements & Qualifications Needed
Attention to detail that is both accurate & precise.
Strong ability to communicate effectively in writing & verbally.
I am good at managing my time & can prioritize tasks.
Ability to create process documents effectively.
Help team members to achieve team goals when necessary.
I type quickly & accurately.
I can speak clearly & professionally for voice recordings.
Understands the importance of keeping data confidential & follows all related protocols.
A high school diploma is required; having an associate's degree, or bachelor's degree in business, administration or a related field is preferred but not mandatory.
Previous experience with data entry or similar work in a related field.
Able to manage multiple tasks efficiently in a busy environment.
A desire to learn & develop with the company.
Able to work independently without supervision.
Familiarity with Microsoft Office, particularly working with Excel spreadsheets.
Pays close attention to details.
It is preferable to have knowledge of a touch typing system.
What are the benefits of doing data entry work?
Data entry jobs are popular because they offer several benefits. Here are some of them:
You can work at a time that suits you best as long as your tasks are completed on time.
You can do data entry work from any location, as it is usually done remotely.
You don't need to have a degree in computer science to be successful.
Many job openings are data entry positions.
Ideal for introverts as there is minimal interaction with others.
Customize your resume to fit the job description.
Customize your resume for each data entry job you apply to. Look at the skills and experience required in the job ad and include any that are relevant to you. This will ensure your resume stands out from other applicants.
Stay Away From Scam Data Entry Jobs.
Many people are hesitant to begin a job that is done from home, which is understandable since there are many fraudulent individuals out there. However, there are also numerous legitimate opportunities available.
Tips to help you avoid scams:
Be wary of job offers that require you to pay a fee before you can start the job or receive training. This is not a legitimate request. You will never have to pay in advance for genuine online data entry jobs. However, some job search sources may request a small fee to keep you in their database for an extended period.
Be careful of a scam that asks you to deposit a check for business supplies into your own account. This is not a legitimate request and the check is fraudulent.
If you receive a message from an unknown "company" asking you to work as a data entry specialist after finding your profile on LinkedIn, it may be a sign of warning as there is not much information about the company.
If the website is brand new or has a bad design, it is best to avoid it. Scammers create websites that appear legitimate, but they often put little effort into making them look good. You can usually tell if a website is trustworthy by just looking at it.
Frequently asked questions
What is the job of a Data Entry Operator?
A Data Entry Operator is responsible for making sure data is accurate & properly formatted before entering it into computer files. This may involve preparing documents & transcribing information from paper to digital formats, either manually or by using a scanner.
What are the tasks & responsibilities of a Data Entry Operator?
Data Entry Operators are responsible for coding information, troubleshooting processing errors, adhering to data security and integrity policies, printing and scanning files, and generating reports to help an organization meet its goals.
Can I do data entry jobs from a remote location?
There are lots of ways to do data entry jobs from home. Many of these jobs can be applied for on FlexJobs, while some are specific to certain locations where a company has its headquarters.
Is it possible to earn money by doing data entry from home?
Yes, you can earn money as a data entry clerk. We mentioned it earlier, but data entry specialists make an average of over $17 per hour! You have the potential to earn more than the minimum wage with this job.
Which website is best for finding data entry jobs?
At FlexJobs, we provide a one-stop shop for finding the best data entry jobs & other remote work opportunities. Many companies are also hiring directly on their own websites.
What qualities make a good Data Entry Operator?
A Data Entry Operator needs to be detail-oriented and possess strong communication skills, both written and verbal. They should be able to accurately carry out repetitive tasks in a constantly changing work setting.
With whom does a Data Entry Operator work?
A Data Entry Operator usually works in an office with other operators and collaborates closely with administrative staff like an Office Clerk.
Final Thoughts
Data entry jobs that you can do from home usually involve a lot of repetition and can be quite boring. However, this is a good way to get started with entry-level work from home, as it has a low barrier to entry and helps build your confidence.
To find remote work, we recommend using FlexJobs which is the best job site for finding data entry jobs and other work from home opportunities.