Four Men Arrested In Connection With The Rape and Death
Four men were arrested for raping a drunk student before leaving her on the road where she was hit and killed by a passing car. Authorities in the US have arrested four men in connection with the rape and death of a 19-year-old student Louisiana State University student who was struck and killed by a car.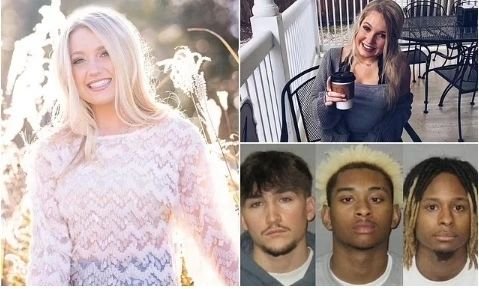 Madison Brooks, who was known as Madi to her friends, was hit by the vehicle on January 15 and died later in a hospital in Baton Rouge, Louisiana. On Monday night the East Baton Rouge Sheriff's Office brought several individuals into custody on suspicion of rape in connection with Brooks' death.
Two individuals, a 17-year-old and 18-year-old Kaivon Washington have been arrested and charged with third-degree rape. In addition, 18-year-old Casen Carver and 28-year-old Everett Lee were also arrested and charged as accomplices to third-degree rape.
Washington and Carver are graduates of Walker High School. Carver was a member of the baseball team there reports KSLA.
The arrest documents also indicate that Brooks had a blood alcohol level of .319% at the time of her death meaning she was highly intoxicated at nearly four times the legal limit.
In court documents seen by DailyMail, Washington, one of those charged with Brooks' alleged rape stated that he had a consensual sexual encounter with her after the group left Reggie's Bar in Tigerland in Baton Rouge following a night of heavy drinking.
Washington said that he and another teen had intercourse with Brooks in the backseat of a car while Carver and Lee were sat in the front seat.
Carver has admitted that he and his three friends drank at the bar before leaving with Brooks who was 'very unstable on her feet, was not able to keep her balance, and was unable to speak clearly without slurring her words,' the arrest document states.
Carver allegedly told investigators his 17-year-old friend and Brooks were 'hugging and walking together.' Investigators say Carver told them Brooks asked for a ride home with them.
He then told investigators how both Washington and the 17-year-old asked Brooks to have sex with them to which she agreed.